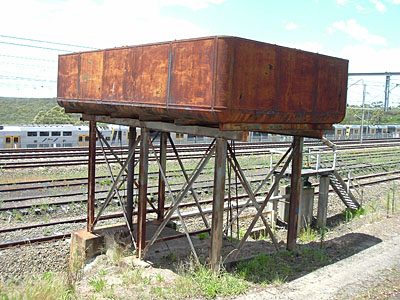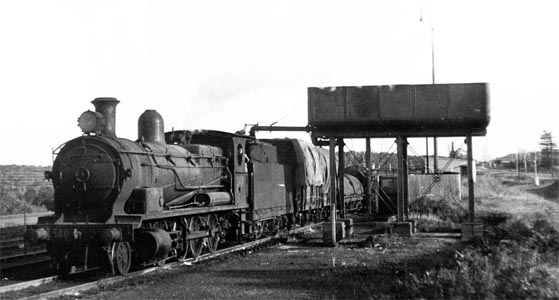 Prototype description,modelling notes and model construction by Jonathan Hilliard


PROTOYPE
The water tank has a capacity of 10000 gallons. The water was pumped up to Waterfall from a dam built in 1906 across the Heathcote Creek, 800m west of the current station. Water was pumped from this dam until 1966 when Waterfall was connected to the Sydney water supply.

The water tank had sufficient capacity to fill two 50, 53 or 55 class tenders from empty. The water tank was situated at Waterfall so as to refill / top up steam engines after their long haul up from the South
Coast.


The water tank was in regular use until the end of steam on the Illawarra and South Coast.
It was was relocated to its current location as a part of the electrification of Waterfall yard. At this time the original water crane was replaced by the current arrangement.
MODEL
The model is based on a Casula Hobbies water tank kit. The modifications to the kit are the sides being cut down as the tank is only one panel high and shortened to 3 and 5 panels in length the match the prototype.


The kit walls have been thinned down so as the internal details can be added. The internal joints between panels are simulated by styrene and the internal bracing is to be added.
Progress at 08-06-09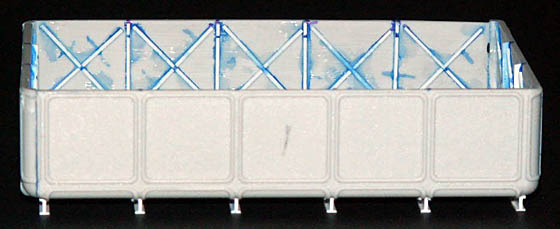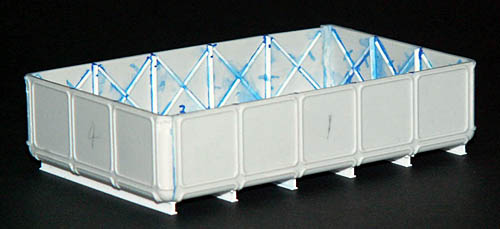 Progress at 27-06-10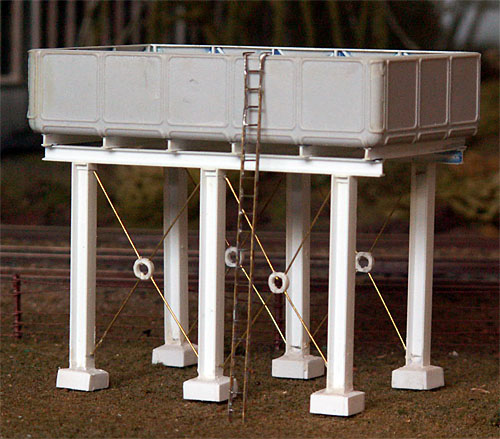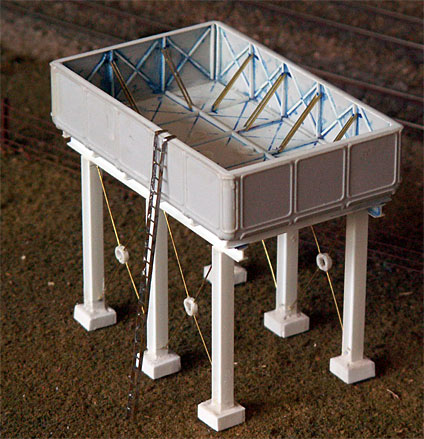 Progress 05-07-10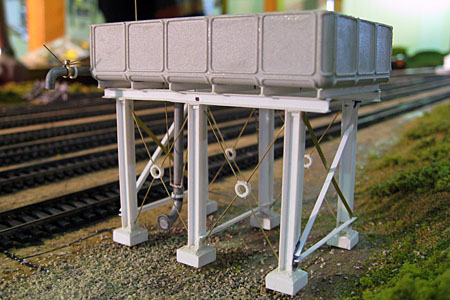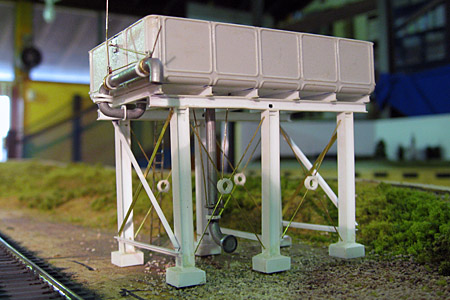 Progress 04-09-10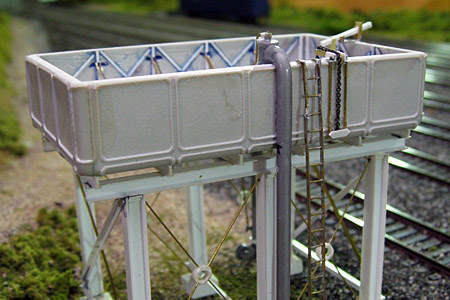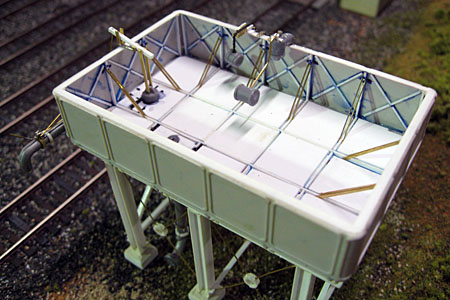 return to the top of the page

home I about us I find us I layouts I models I calendar I links

page last updated 04-09-10